2020 USA
EdTech Trade Mission
22&23 | 29&30 September 2020
In partnership with Global Victoria, NSW Treasury: Study NSW and Austrade, EduGrowth brings to delegates a USA EdTech Trade mission like no other.
On the 22nd, 23rd, 29th and 30th of September 2020 a delegation of Australian EdTech companies will enjoy a program featuring the best of the US EdTech Ecosystem leaders, specialist consultants and leading industry hubs. Participants will gain knowledge, insight and support as they develop their US entry strategy.
This trade mission suits companies that are ready to learn more about the potential for growth in the US EdTech Market.
The US is a potential market for expansion outside Australia
To better understand how your company fits in the Global EdTech environment
Already have a few customers from the US organically and would like to be more strategic about growing this market
Looking to seek investment through US capital markets
Alexandra Lamb
Chief Executive | Lanterne Rouge
Alexandra is an accomplished practitioner, consultant and founder in the field of organisational development, coaching and mentoring with experience across APAC and North America. With 20+ years in professional practice, she has collaborated with rapid-growth companies to develop emerging leaders and high-performance teams, enabling organisations to tap into the energy of engaged employees. She is particularly interested in the role that a coaching culture plays in enabling staff to reach their full potential, for themselves and the business. Drawing from her experience in the fields of talent management, organisational psychology and human centered design practices, Alex has delivered capability uplift programs across the full talent lifecycle. As the Founder of Lanterne Rouge, she and her team have brought the BOLDLY platform to market, supporting companies on coaching and mentoring at scale. 
Ben Bungert
Director of Operations | Learn Launch Accelerator
Ben Bungert is the Director of Operations for LearnLaunch Accelerator and in addition to his role on the management team, focuses operationally on identifying, selecting, and supporting early stage edtech companies through LearnLaunch's various educational programs.
Prior to LearnLaunch Accelerator, Ben built educational and experiential learning programs at the New England Venture Capital Association focused on talent development and retention in Massachusetts. Before getting into the startup and investing world, Ben held sales, marketing, and operations roles at several companies, including Education First, Fiksu, and CloudLock.
Mr Brian Carnahan
Senior Trade Director | Victorian Government of Australia San Francisco CA
Brian Carnahan leads the Victorian Government Americas trade team delivering business opportunities for Victorian companies in the US, Canada and Latin America. The team develops business engagement programs and assists companies establishing new export markets or expanding their presence.
Prior to this Brian was District Manager for the Australian Trade Commission and opened up new trade offices in Phoenix, Arizona and Fresno, California. His responsibilities included a regional focus on Australian exports to Arizona and California and on national agricultural issues as a member of agricultural team.
He holds a Bachelor of Science in Agricultural Economics and a Bachelor of Science degree in Grain Science from Kansas State University.
Bridget Burns
Executive Director | University Innovation Alliance
Named one of the "Most Innovative People in Higher Education" by  Washington Monthly, Bridget Burns is the founding Executive Director of the University Innovation Alliance (UIA). The UIA is the ground-breaking national consortium of public research universities working together to test and scale innovations that close achievement gaps and improve outcomes for all students. Since its founding in 2014, the UIA campuses have increased their low-income degrees awarded by 32% (producing over 30,000 additional low-income graduates to date) and increased graduates of color by 56%. The Alliance has been featured in national outlets like  60 Minutes, The New York Times, The Washington Post, Fast Company, and in the documentary "Unlikely". The UIA has inspired and supported the formation of more than 15 other university networks working to improve postsecondary success for low-income students.
 For the past decade, Bridget has advised university presidents, system chancellors, and state and federal policy leaders on strategies to expand access to higher education, address costs, and promote completion for students of all backgrounds. She is a former university system chief of staff, state higher education senior policy advisor, higher education governing board member, and American Council on Education fellow. Bridget is a strong believer in the transformative power of higher education.
Christina Luke
Digital Promise
Before joining Digital Promise, Christina led program evaluations for federal and state initiatives and delivered professional development and technical assistance to school districts at Measurement Incorporated. Formerly a high school English teacher, Christina left the classroom to study education policy with a desire to improve student outcomes by offering a practitioner's perspective to education research. For instance, in 2014, she researched the effect of state induction policies on novice teacher attrition. Christina earned a Ph.D. in education administration and policy from the State University of New York at Albany and a bachelor's degree in secondary education and English from Boston College.
Fernando Valenzeula Migoya
Fernando Valenzeula Migoya
LATAM Investment
Fernando Valenzuela Migoya is a recognized leader in Latin America, and a specialist in digital transformation processes. He was recently linked as one of the 100 top influencers on EdTech in the world by EdTech Digest Magazine. Throughout his 30-year professional career, Valenzuela has held relevant global executive positions. He has currently consolidated a platform of projects aimed at transforming education in Latin America. He heads the Education program of the Aspen Institute Mexico. He is a partner of EDTPartners and founder of the Global Edtech Impact Alliance, dedicated to the study of educational ventures and global trends in educational transformation. Fernando Valenzuela Migoya studied his bachelor in computer science from the Universidad Iberoamericana. He received an MBA international business from the University of Miami and was a Wharton Fellow.
A strategic manager at Brazilian company Eleva Educação, Guilherme utilises his experience in education management and previous research undertaken on the future of education technology to develop software that helps thousands of students in Eleva schools.
For over 20 years, Ian has been an investor, entrepreneur, and advisor to education and technology companies. He has a deep global network in the education sector and brings a wealth of investing and board experience to the Owl Ventures team. Ian serves on the boards of Degreed, BenchPrep, LeLe Ketang, Sanjieke, and Abl and works closely with MasterClass. Prior to joining Owl Ventures, Ian led the education sector at Warburg Pincus and was a technology investor at Silver Lake Partners. Earlier in his career, Ian was a consultant at Bain & Company and also helped launch BigMachines, a SaaS company that was acquired by Oracle. Ian serves on the Advisory Board for SEO, a non-profit that provides educational, career, and mentoring programs for young people from underrepresented communities. He is a member of the Advisory Council for Gladeo, a digital social enterprise dedicated to providing career guidance to 
underserved youth of diverse backgrounds. Ian was also the lead author of Caution: Watch for Scholarships Ahead, a practical guide for students to navigate the complex scholarship application process, which was endorsed by Stanford University's Dean of Admissions and Financial Aid.
Irene Spero
Next Chapter Consulting
Irene K. Spero serves as CEO of NextChapter Consulting, LLC. She established NextChapter Consulting after more than two decades working with associations and organizations in the education and ed tech space. NextChapter provides services to public and private sector organizations who share a commitment to improve education and transform the learning experience through technology. Most recently, Ms. Spero served as Chief Strategy Officer and Chief External Relations Officer at CoSN. In that capacity she was responsible for working with corporate partners, creating partnerships with nonprofit organizations, overseeing communications and directing its policy and advocacy work. Prior to her service at CoSN, Ms. Spero worked at the College Board leading a comprehensive government relations program at the federal and state level. She also served on the staff of the US Congressional Web based Education Commission as part of the first comprehensive examination of how the Internet was changing education.
In addition, Ms. Spero did outreach work for NetDay/ Project Tomorrow. Ms. Spero holds a BA from Bryn Mawr College in Political Science and MA in Public Law from Columbia University. She serves on the Board of the National Coalition for Technology in Education and Training and was a past President. She is active in a wide range of community activities in the Washington, DC area.
Jean is an active angel investor focusing on early stage high tech start-ups. She was honoured with the highest award for angels in the US, the Hans Severiens Award in 2014. She was a founder of the Boston branch of Golden Seeds (focused on investing in women-managed businesses) and a member of Launchpad Venture Group and Hub Angels. Jean is an active angel investor focusing on early stage high tech start-ups. She was honoured with the highest award for angels in the US, the Hans Severiens Award in 2014. She was a founder of the Boston branch of Golden Seeds (focused on investing in women-managed businesses) and a member of Launchpad Venture Group and Hub Angels. She has played an active board level role with a number of her Boston area investments including Crimson Hexagon, Hire Reach, Home Portfolio, Instream Media, iTeam, Peach Underneath, Pixibility, Playrific, Ten Marks, ZipCar, and a number of others. Her activities with nonprofits include being on the board of The Capital Network.
Joe Kaesshaefer
Trade & Investment Commissioner – USA | Department Industry (NSW)
Joe leads the Trade & Investment Office for the New South Wales Government, Australia in North America. He works with North America's leading companies to develop their market entry and growth strategies in Australia. Previously, he worked as a United States international foreign service professional in Australia and other countries where he applied a collaborative, proactive and innovative approach to building relationships and partnerships with foreign country government officials, global educational institutions, NGOs, and trade and industry associations. He has lived and traveled extensively throughout the world using fluency in 5 languages to identify market and educational opportunities and support visiting U.S. companies, universities, and students. If you are a company interested in expanding to the Australian market and want assistance with your entry strategies then please get in touch. Our services are free of charge and are always strictly confidential.
Joshua Nester
Managing Director | SEEK Education
Josh is Education Director for SEEK, an Australian-born global pioneer in online employment and education, with a US$5BN+ market capitalization. Josh and his team have in the past 15 years placed SEEK at the forefront of edtech investment globally. Examples include establishing Australia's largest online university platform business (Online Education Services or OES), leading Coursera's latest investment round, acquiring 50% of FutureLearn (in Europe's largest ever edtech deal) and partnering with a US non-profit university to deliver US degrees to Latin America online in Spanish. He currently serves on the Boards of education businesses across 4 continents including OES (Australia), UTEL (Mexico), Avenu (US) and Caelum (Brazil).
Mat Johnson
Partner | Cooley
Matt Johnson advises edtech companies and investors across the US, Asia and Europe on strategic, regulatory and global privacy concerns critical to building a successful business in a highly regulated sector. His experience stretches from preK-12 through postsecondary to enterprise and lifelong learning solutions driving the future of work. Matt works frequently with companies of all sizes, from pre-seed startups to public companies.
Matt Jacobsen
CEO | Ducere
Mathew is disrupting the higher education landscape, creating some of the industry's most innovative educational platforms and projects. He is a regular media contributor on topics of business, innovation and entrepreneurship, including articles in Wealth Creator, Marketing Magazine, Business First, Smart Magazine, Start-Up Smart and Business Builders. As a thought leader on innovation within education, Mat has hosted and spoken at numerous academic and business events including chairing the 2014 ADC Forum Summit on 'the Future of Australian Higher Education', Harvard University, and Startup Grind. Mat is also on the Victorian Education Ministerial Advisory Roundtable. As founder of the Ducere Foundation, fully funded by Ducere, Mat works in close partnerships with sovereign states, major universities, philanthropic leaders and major businesses to deliver educational programs across 12 African countries. The Foundation currently employs 55 full time staff in Africa.
Michael Golden
Executive Director | Catalyst @ UPenn
L. Michael Golden is a proven education leader committed to education reform. He brings expertise in the convergence of business, technology, and education as an implementer with experience in established, emergent, and public sector environments. Most recently, Dr. Golden co-founded and served as CEO of Educurious, a non-profit corporation that provides project-based courses and professional development aimed at motivating students to become purposeful, self-confident, and successful in their learning. Dr. Golden began his career in education as Deputy Secretary of the Pennsylvania Department of Education, where he set strategy, policy, programs, and legislation for over two million students. As Deputy Secretary, he developed systems and directed funding to make schools more effective and efficient, including formulating and implementing statewide education technology policies and initiatives. He envisioned and rolled out a groundbreaking $250 million reform to embed student-centered, inquiry-based, data-driven
pedagogy in Pennsylvania's 622 high schools through connected classrooms and one-to-one computing environments. He is a proud product of the Pennsylvania public school system. Dr. Golden next served as Senior Vice President at Pearson, where he led the planning and administrative functions for Pearson's U.S. education division, including strategy, marketing, business development, and research. He then became Corporate Vice President of Education at Microsoft. In this role, he directed the development and execution of Microsoft's global efforts in education across the company.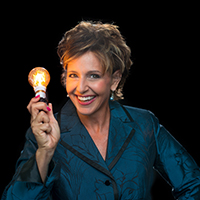 Rita Ferrandino
Arc Capital
Rita Ferrandino has built an international reputation as one of the most effective strategist and coalition-builders in the education entrepreneurship community. She is a recognized STEM education expert and authority on education policy and politics. Rita is the founding partner at Arc Capital Development, a global private investment and advisory firm. Arc invests in, operates and advises companies in the K-20 education and corporate training markets and has served over 125 clients in the US, Australia, Canada, Mexico, Singapore, Hong Kong, China, Ireland, Turkey, Israel &; India. Arc clients and portfolio companies provide products generating over a billion dollars a year to schools worldwide. Rita's career highlights include being salesperson of the year at Pearson Education for three consecutive years, selling more than $178 million of products to the higher education and K-12 markets, leading the acquisition effort for more than 50 STEM 
titles, and forming revenue-producing alliances with more than a dozen of the industry's largest publishers and distributors. She has been responsible for double-digit sales growth for at least six years at two different major publishers. Rita currently serves as an Instructor at the University of Pennsylvania in Entrepreneurship and has an appointment at the Catalyst@PennGSE Innovation Center. For three years, she was President of the Education Design Studio Inc Incubator funded in collaboration with the Milken Foundation &; University of Pennsylvania.
Sarah Nguyen
Business Development Director, International Education | Australian Trade and Investment Commission
Sarah Nguyen works as the Business Development Director in International Education for the Australian Trade and Investment Commission (Austrade), the Australian Government's international trade promotion and investment attraction agency. In her current role, she works with U.S. EdTech companies in providing market information and industry/government contacts to establish or expand their business in Australia. She has worked in international technology companies at Uber and Telstra, focused on B2B sales for large enterprise and government client.. She has completed her Master of Business Administration degree at the University of Sydney. She lives in Washington D.C. and is originally from Sydney, Australia.
Tara Rodoni
CEO | Sage Education
Tara is passionate about innovation in global higher education. She founded Qalibrates to provide comprehensive digital education visibility from degrees to micro-credentials and short courses addressing the ever-widening skills gap. Sage Education Marketing's portfolio of forging global, scalable strategies partnerships include Dublin City University, FutureLearn, OES, KeyPath, 2U, Academic Partnerships. Laureate QuinStreet, and the US government.