Subscribe for EduGrowth News & Events
Complete your preferences here.
EduGrowth commits to the Panel Pledge – Gender balance in every forum
The Panel Pledge initiative is a commitment to the sustainable and significant representation of women in leadership, through actioning measures to ensure balanced representation across public and professional forums. The pledge was developed collaboratively by The...
read more
Continue reading
Celebrating Innovation at the Melbourne EdTech Summit
From the 8th to the 10th of September, EduGrowth will be joined by EdTech thought leaders, education providers, and industry participants for the Melbourne EdTech Summit. In partnership with Global Victoria, Practera and AWS EdStart, EduGrowth is excited to facilitate...
read more
Continue reading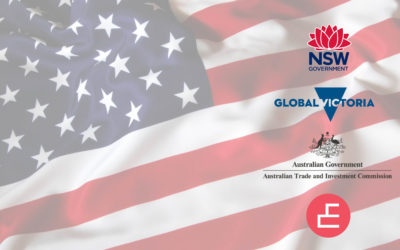 USA EdTech Trade Mission – Speaker Spotlight
In partnership with NSW Treasury: Study NSW, Global Victoria, and Austrade, EduGrowth brings to delegates a USA EdTech Trade mission like no other. On the 22nd, 23rd, 29th and 30th of September 2020 a delegation of Australian EdTech companies will enjoy a program...
read more
Continue reading