Connect Collaborate Accelerate
Connecting and collaborating to accelerate Australia's education technology and innovation ecosystem globally.
8 - 10 September 2020
The Melbourne EdTech Summit will bring together leaders from Australia's EdTech ecosystem and hand-picked global innovators to explore the education innovation agenda. Each day will include a mix of keynotes, panel discussions and fireside chat-style sessions, along with workshops and deep-dives.
Foundation Partners
Proudly partnered and sponsored by Australia's leading education organisations together with local and state bodies.
explore our
Programs
Our programs focus on developing the entire education technology and innovation sector. We have a range of services supporting EdTech companies at each stage of their journey, whilst also connecting education providers and industry participants into the broader ecosystem.
discover the
Ecosystem
We are connecting a community of education providers, industry participants and EdTech entrepreneurs committed to reimagining learning in the digital age.
EduGrowth commits to the Panel Pledge – Gender balance in every forum
The Panel Pledge initiative is a commitment to the sustainable and significant representation of women in leadership, through actioning measures to ensure balanced representation across public and professional forums. The pledge was developed collaboratively by The...
Continue reading
Celebrating Innovation at the Melbourne EdTech Summit
From the 8th to the 10th of September, EduGrowth will be joined by EdTech thought leaders, education providers, and industry participants for the Melbourne EdTech Summit. In partnership with Global Victoria, Practera and AWS EdStart, EduGrowth is excited to facilitate...
Continue reading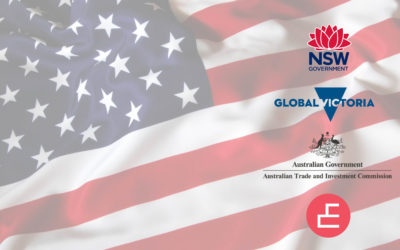 USA EdTech Trade Mission – Speaker Spotlight
In partnership with NSW Treasury: Study NSW, Global Victoria, and Austrade, EduGrowth brings to delegates a USA EdTech Trade mission like no other. On the 22nd, 23rd, 29th and 30th of September 2020 a delegation of Australian EdTech companies will enjoy a program...
Continue reading
EdTech ecosystem report
Australian EdTech industry participants are united by a common goal: for Australia to play a leading role in the development of education technology globally.