Annual EdTech business plan competition
Business Start
Applications Open 2 September
LaunchPad Business Start
Business Plan Competition
EduGrowth's annual LaunchPad Business Start business plan competition is designed to drive innovation within the Education Technology and Innovation sector.
Applicants are asked to submit 'Business Plans' which need:
to be innovative;
to address the education sector;
to clearly articulate the impact;
to demonstrate the effectiveness of the business idea; and
to prove a clear understanding of the market.
"Thanks for the exposure, I've been receiving emails from people interested to learn more about Headset. Very motivating"
Matt McKinlay - 2018 Finalist
Winner, runner up & finalists
Prizes up for grabs
Program
Timeline
2 September
Submissions open on 2-Sept
Business plan submissions will be accepted via the website
10 October
Submissions close on 10-Sept
13-17 October
Submissions will be reviewed by a panel and assessed against specific criteria
Select companies will be interviewed by the panel
Five finalists will be announced
24 October
Five finalists will present their pitch at the Live Finals Night in Melbourne, either in person or via video conference
Winners announced live at the event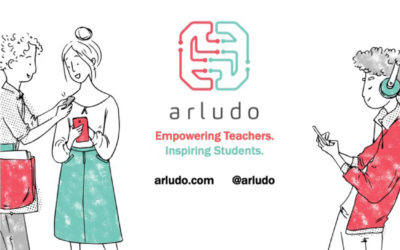 Arludo – engaging teachers & students in science
The business idea behind Arludo is an off-the-shelf digital tool to excite and engage students in science in the classroom. It is a mobile game that encourages students to work together like scientists and helps teachers become science experts. It recognises the...
Continue reading
Ready?
Become a Member
Join EduGrowth and help accelerate the Australian EdTech ecosystem across the global stage.