Ecosystem
International Pathways
Connections to international markets via trade missions, introductions to EduGrowth partner EdTech sector representatives and Government grant support
EduGrowth, Global Victoria, NSW Trade & Investment, Austrade
Held online
News
All things International Markets including global partnerships, Aussie global success and open opportunities.
Market Intelligence
Country-specific international market data, market entry support information and insights.
Trade Missions
Information about up-coming and past trade missions, activities and global opportunities.
International Markets
News
Milken-Penn GSE Business Plan Competition opens 4th March
Prestigious competition for education entrepreneurs Influential partners: University of Pennsylvania & Milken Family Foundation EduGrowth's partnership offers global pathways Dystech, EduGrowth's 2019 Business Plan Comp winner qualifies for semi-final round The...
Continue reading
International Markets
Market Intelligence
Vinne Schifferstein Vidal shares her 10-step 'Go-To-Market' mantra
I have worked with startups for many years and the common theme I have come across is for countless brilliant startup founders, their main focus is on their product. When meeting them, they tell the most inspiring stories about the pain points of their target audience...
Continue reading
Window of opportunity: The US school selling season – Rita Ferrandino
US education expert Rita Ferrandino believes we have a great opportunity; that EdTech is going to play a large role in the retraining and redefining of students of all ages now and into the future. Rita shared with EduGrowth her expertise as a STEM education...
Continue reading
Advice from Aussie EdTechs on the US Education market
The United States is a particularly appealing market for Australian companies seeking international expansion. The sheer scale, language, cultural familiarity and openness to innovation each offer exciting opportunities for Australian EdTech. We asked three Australian...
Continue reading
US Market Expert Rita Ferrandino
We're thrilled to be hosting Rita Ferrandino, an expert on the US education market and EdTech sector. Rita will be conducting two online sessions for EduGrowth; 'Selling to the US K-12 Education Sector' (Tuesday 12 February) and 'Navigating the US EdTech Capital...
Continue reading
Expanding your edtech to the UK – Full Video
This Insights Seminar was presented with the UK Department for International Trade. Abridged versions of this video are included at the bottom of this article. John Kat a technical specialist from the UK Department for International Trade visiting Australia to talk...
Continue reading
International Markets
Trade Missions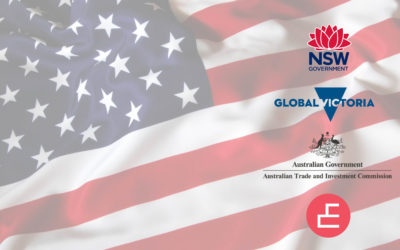 Rescheduled – USA EdTech Trade Mission 2020
On Wednesday, ASU-GSV announced that the planned ASU-GSV Conference due to commence in San Diego on 29 March will be rescheduled to 29 September - 1st October 2020. We recognise this decision has been much debated and reflects great leadership on behalf of the GSV...
Continue reading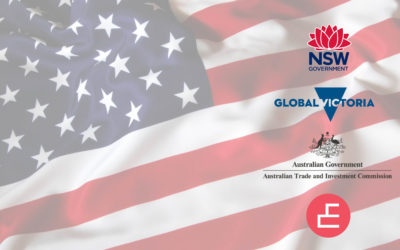 EdTech Trade Mission USA 2020
In partnership with NSW Treasury: Study NSW, Global Victoria, and Austrade, EduGrowth brings to delegates a USA EdTech Trade mission to build deep understanding of the USA EdTech Innovation Ecosystem within the context of the world's leading EdTech event - ASU GSV.  ...
Continue reading
India Education Technology Trade Mission
Trade missions are a great way of scoping the market prior to defining your market entry strategy. Global Victoria have a planned EdTech Mission to India in September which includes the opportunity to exhibit at DIDAC, India's largest education technology conference....
Continue reading
Korea Market Opportunity
The EdTech market in Korea is growing, it is an emerging sector with potential to engage global partners. Korean families can be highly competitive when it comes to education, with children often receiving substantial additional private education and training....
Continue reading
Market intelligence, government connections, networking and cherry-blossoms
2019 US EDTECH TRADE MISSION April 2019 saw EduGrowth support our 3rd US EdTech trade mission. This year we continued our partnership with Austrade whilst welcoming Navitas Ventures as a mission partner to lead a cohort of Australian EdTech founders across the US. On...
Continue reading
Advocating for Victorian EdTech in Dubai
Victorian Government through Global Victoria led the inaugural Victorian Education Technology Trade Mission to the United Arab Emirates supported by EduGrowth. The five day mission from 24-28 February commenced with business meetings, in-market workshops and...
Continue reading