Melbourne EdTech Summit 2021
Amplifying education innovation: Innovators fuelling education and visionaries accelerating education
Australia's premier education technology summit
The Melbourne EdTech Summit 2021 is Australia's premier education technology summit. It is a space for passionate educators, some of the greatest education technology companies, and education innovation thought leaders from across Australia and the globe.
The theme: Amplifying Education Innovation will be at the very core of the 2021 summit.
The keynote speakers, panel discussions and fireside chats will update you on the key trends in the world of EdTech, educate you on how to maximise today's technology to enhance student outcomes, and inspire you to embrace the speed of change in education innovation.
Four days of bold ideas, fuelling industry intelligence, and connecting the wider education technology and innovation ecosystem.
Have a look at our speaker line-up below and get ready to amplify your knowledge.
The line-up was incredible. It was inspiring to hear from EdTech founders and educators who had a bold idea and nailed the execution.
MES21 speakers are thought leaders in education innovation. They have started successful companies, led the digital transformation strategy at global universities, assisted schools in incorporating a hybrid model of education delivery, and invested early in now-established education technology solutions.
We're selecting a line-up of more than 50 global thought leaders. Below are some of the headlining speakers confirmed so far. 
Geoff Masters
CEO
Australian Council for Educational Research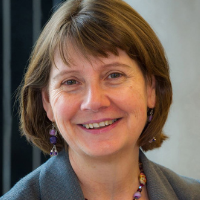 Liz Johnson
Deputy Vice Chancellor (Education)
Josh Nester
Managing Director (Education)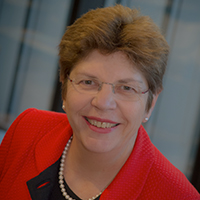 Beverley Oliver
Emeritus Professor and Principal Consultant
Sherman Young
Deputy Vice-Chancellor Education (Interim)
Where education innovation is amplified
Join MES21 to connect with educators, industry
and education innovation thought leaders. Listen
to their bold vision for education. Tap into their
knowledge. Be inspired by their passion for the
learning experience.
Future-focused
E-learning is here to stay, so the keynote discussions will explore reimagining education in the next stage of our digital world. 
Practical
Get your notebooks out — it's your turn to be the student. With the speakers' wealth of experience and practical advice, you'll want to refer again to the insights to inspire your work. 
Inspiring
Yes, there may be challenges — but what about the possibilities? We'll examine the confident choices educators have made, and the transformative learner outcomes.
Connect
You will meet and interact with like-minded educators and EdTech entrepreneurs from across Australia and the globe.
Growth
Through in-depth conversations, MES21 will equip you with new ways of thinking to help amplify education innovation.
Where education and technology intersect
Innovators fuelling education

K-12 & EdTech Entrepreneurship focus
Classrooms enhanced with technology

Reimagining the school setting

Future of student assessment
Visionaries accelerating education

Higher Education & Workforce focus
Partnerships between institutions and industry

Student demands for innovation

Developing life-long skills through technology
It is a unique space, where else can you listen to senior education leaders discussing what they are looking for from EdTech solutions to help improve student outcomes?
Where educators and industry connect
Insights, ideas and strategies that empower learners
We are finalising the full schedule. 
Get excited — this will include hours of keynote presentations, fireside chats, company pitches, and more. 
The Melbourne EdTech Summit 2021: where educators and industry connect.
Speakers passionate about amplifying education innovation, now and into the future, will lead the discussions. From the school classroom to the workplace, the Summit will envision how technology can complement curriculums and support educators.
This is thought leadership of the highest calibre. Through conversation, we are fuelling our collective understanding of the possibilities for learners — together.
The Summit has two main components: a K12 and EdTech Entrepreneurship focus on 17 and 18 August, and a Higher Education, Workforce and VET focus on 19 and 20 August.
K-12 and EdTech Entrepreneurship
When: 17 and 18 August 2021
Theme: Innovators fuelling education
On the first two days of the Summit, we will invite innovators fuelling education to reimagine the school classroom. 
You can look forward to connecting with startups who have developed K-12 solutions, viewing a startup pitch competition, and listening to sector leaders discuss the most exciting solutions and digital transformation strategies today. In these discussions, the speakers will focus on innovations in K-12 education and opportunities for EdTech entrepreneurs. 
What will the future of student assessment look like? How can we use technology to enhance student outcomes? What could be the role of gamification in learning?
Our topics are relevant and optimistic about the future of the education technology sector. We'll think big about what learning could look like for primary and secondary school students.
Higher Education, Workforce and Skills
When: 19 and 20 August 2021
Theme: Visionaries accelerating education
From the mechanics of a hybrid education model to technology's role in lifelong learning, the speakers will make sense of what's possible. This part of the Summit program will be led by visionaries accelerating education in Higher Education, Workforce and Skills. 
In our digital world, tertiary and vocational learners expect sophisticated technology from the delivery of their courses through to completing exams. No longer is it when, but which product and how do we optimise our technology stack? 
And employees? They want to expand their skill sets, viewing their careers as dynamic and agile. Learning doesn't end at graduation.
Hear from speakers that understand the nuances of integrating education technology in these education segments — and what it takes to truly enhance learner outcomes.
Exhibiting EdTech Companies
On Days 1 and 2, dozens of companies will exhibit their innovative solutions. You can connect with them directly — right at their own virtual exhibitor booths!
This is part of Melbourne EdTech Summit's program at EduTECH 2021. Here, you can look forward to connecting with startups who have developed K-12 solutions and watching a start-up pitch competition.
MES is where educators and education technology creators collide with a mutual focus; learner benefit. We need each other to help improve student outcomes in Australia and globally.
This is a tailored event experience: each part of the program has a particular audience in mind. We want you to acquire new, relevant information and insights. Not general — the agenda topics are specific and focused. 
Below are the key industry professionals that will benefit most from Days 1-2 and Days 3-4.
Innovators fuelling education
K-12 and EdTech Entrepreneurship
K-12 Educators

EdTech Entrepreneurs

Policy Makers

Investors
Visionaries accelerating education
Higher Education, Workforce and Skills
Higher Education Educators

VET Educators

Workforce

Policy Makers

EdTech Industry
Register below to attend the 2021 Melbourne EdTech Summit as a delegate. We will notify you of final program details including speakers, exhibiting companies, the agenda and all other important updates.
Melbourne EdTech Summit 2021
—
Copyright © 2021 EduGrowth.
All Rights Reserved
Melbourne EdTech Summit | 17-20 August 2021