Celebrate Education Innovation across a week of events!
Discuss, debate and articulate a vision for the Australian education ecosystem's role in driving real innovation across the education and skills sector and its connection to the future of work.
Melbourne EdTech Summit a three-day thought leadership program at Deakin Downtown.
Innovation Alley at EduTECH a two-day program highlighting innovation on the trade floor at Melbourne Exhibition and Convention Centre.
EduGrowth is proud to be supported by the most influential education and EdTech leaders.
Pascale Quester
Vice Chancellor | Swinburne University
Liz Johnson
Deputy Vice Chancellor (Academic) | Deakin University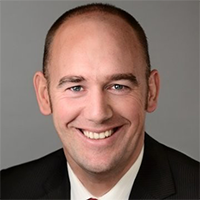 Pat Brothers
Co-CEO | HolonIQ
Kate Pounder
CEO | Technology Council of Australia
Iain Martin
Vice Chancellor | Deakin University
Frances Coppolillo
CEO | Melbourne Polytechnic
Howell Williams
Chief Development Officer | Keypath Education
Stephen Parker
Emeritus Professor | University of Canberra
Marc Washbourne
CEO | ReadyTech
Marcia Devlin
CEO | Victorian Academy of Teaching & Leadership
Patrick Kidd
CEO | Digital Skills Organisation
Matt Deeble
Executive Director, Strategic Business Operations | Social Ventures Australia
Sandra Milligan
Director, Assessment Research Centre, Melbourne Graduate School of Education | University of Melbourne
Martin Dougiamas
Founder & CEO Moodle
Maria Spies
Co-CEO | HolonIQ
Ralph Saubern
Deputy CEO (Professional Resources) | Australian Council for Educational Research
Melbourne EdTech Summit – Day 1
Discover the latest trends, innovations, and technologies that are shaping the future of learning
Delve into the exciting realms of virtual reality, artificial intelligence, and beyond, unlocking new horizons for students and educators
Melbourne EdTech Summit – Day 2
Join thought leaders, industry experts, and passionate educators as we discuss to how to build the bridge for innovation
Melbourne EdTech Summit – Day 3
Entrepreneur Masterclasses
Gain valuable insights from successful EdTech entrepreneurs, network with like-minded innovators, and take your business to the next level
Innovation Stage at EduTECH – Day 4
Uncover the blueprints for driving meaningful change in classrooms, institutions, and beyond
Explore the methodologies behind successful educational transformations
Innovation Stage at EduTECH – Day 5
Embrace the new wave of possibilities and discover the latest insights and emerging trends in education
Melbourne EdTech Summit is where educators and education technology creators collide with a mutual focus; learner benefit. We need each other to help improve student outcomes in Australia and globally.
Australia's Biggest EdTech Expo
EduTECH – 24 & 25 August 2023
One Giant Festival for All of Education
EduGrowth is proud to partner with Terrapin Australia, the team behind EduTECH, for the Innovation Precinct at EduTECH 2023.
The Innovation Precinct is a destination for delegates to explore and learn about the latest technology and innovation in education.
Innovation Alley – a dedicated space on the expo floor for startups to exhibit alongside some of the worlds biggest EdTech brands. 
Innovation Stage & Pitch Competition – a 2-day plenary program highlighting education innovation and thought leadership on the expo floor.
The conference has been great, there's been a lot of interest from lots of different teachers, particularly in Innovation Alley. Having all the startup booths together creates a bit of a buzz.
-Experimentary 
Copyright 2023 EduGrowth
Melbourne EdTech Summit program subject to change at the discretion of EduGrowth.