LaunchPad Essentials Insights Seminars – Product Design & Business Models
A thought-leadership series for startups. Over four seminars, learn the essentials to realise your solution or develop your business model.
Education innovation insights seminars
Welcome to the first of several virtual EduGrowth Insights Seminars we have planned in 2021. This is a chance to gain the tools to accelerate an early-stage startup or to make a seed of an idea, a reality.
In the first half of the year, we'll facilitate four seminars that will cover a range of essential topics.
You'll hear from established thought leaders in the sector — they've been where you are, and have the know-how of what it takes to go further. These seminars will include a Q&A with the speaker and an opportunity for virtual networking with your peers.
Session #1: Shaping Your Business – Product Design and Business Models
How do you design an impactful product? What does an effective business model look like?
Nikki Bonus, CEO and Founder of Life Skills Group, and Tim Praill, COO of Faethm AI, will help participants navigate these questions. Harnessing their experiences, they'll provide real-world insight on this important first stage of an EdTech business.
Who should attend?
Anyone interested in education innovation and education technology will find our seminars useful.
1. EdTech startups
2. Academics and Educators with an EdTech idea
3. Professionals in EdTech or Education industry
What you will learn
– How to start your business from scratch, design your product and understand user experience
– How to research the target market and develop the product that suits a particular market
– How to create an innovative business model in the education sector and meet the demand of customers
Agenda
3:30 pm | Opening Remarks from David Linke – Managing Director of EduGrowth / Moderator. Introduction of the LaunchPad Program, topics and speakers.
3:35 pm | Conversation and Q&A with speakers Nikki Bonus, CEO/Founder of Life Skills Group & Tim Praill, COO of Faethm.
4:35 pm | Virtual networking across Australia (Perth, Brisbane, Sydney, Melbourne, Canberra & Adelaide EdTech community).
5:00 pm | Event Close.
Our thought leadership speakers
Nikki Bonus
Nikki is the founder and CEO of Life Skills Group bringing more than 20 years of education experience in the development, measurement and delivery of social-emotional learning, leadership and wellbeing programs for whole schools. In 2016 Nikki founded Life Skills Go as a digital solution to significantly expand access to social-emotional learning in schools across the world.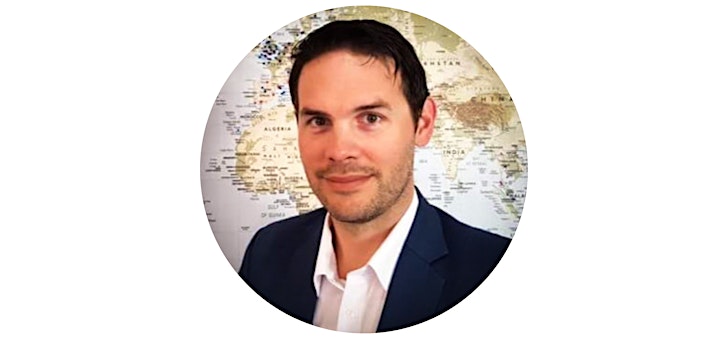 Tim Praill
Tim has a deep background in corporate strategy, corporate development and business transformation. He is a startup advisor on growth strategy, business model design and fundraising strategy, and has sat on multiple startup boards. Tim was Previous Global Head of Strategy and Transformation for Navitas, and led the company's CVC arm Navitas Ventures. He is based in Sydney and holds an MBA from the London Business School.
Future seminars
We hope to finalise these shortly, but in the meantime this is what we are working towards…
Seminar 2 | 6 May – Co-creating with Your Customer: Pedagogy and Piloting
Seminar 3 | 20 May – Communicating with Customers: EdTech Marketing Strategy
Seminar 4 | 3 June – Building a Sales Strategy: Startup Sales and Revenue Generation
More information
Insights Seminars plays a significant role in the entire LaunchPad program developed by EduGrowth. We invite prestigious industry experts to share their insights over a one-and-a-half-hour seminar fortnightly across eight weeks. Learn more here.
About EduGrowth
Through connection and collaboration, we accelerate Australia's EdTech ecosystem globally. EduGrowth also runs a series of programs and events to help the Australian EdTech industry grow globally.
To learn more about how EduGrowth can support you or to get a copy of our Australian EdTech Ecosystem snapshot visit edugrowth.org.au, subscribe to receive news and program notifications, or follow us on LinkedIn.