Calling all EdTech Startups
Exhibit your solution
at Innovation Alley at EduTECH
Join a dedicated space for startups to exhibit alongside some of the worlds biggest EdTech brands. EduTECH is the largest gathering of education, EdTech and related professionals in the southern hemisphere! In 2022 EduTECH comes to Melbourne Exhibition and Convention Centre!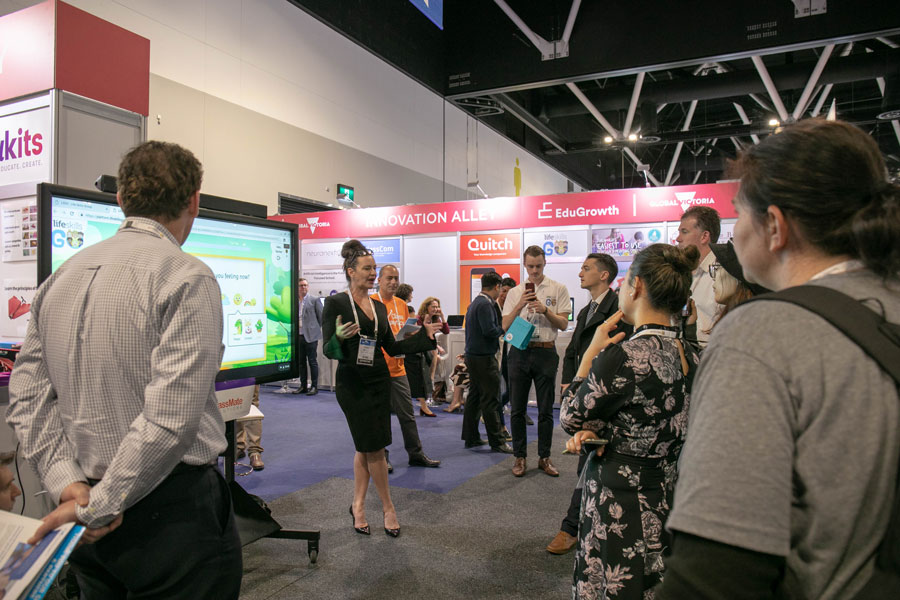 Innovation Alley at EduTECH is a community of innovators; Australian startups with innovative education products helping to solve problems facing educators, students, parents and faculty, domestically and internationally.
Innovation Alley – a dedicated space on the trade floor for showcasing education innovation.
Innovation Stage – two days of education thought-leadership programming on the trade-floor.
Pitch competition – EdTech founders compete in a multi-day, multi-round pitch competition, with the winner travelling to the USA to compete in the largest EdTech business plan competition globally.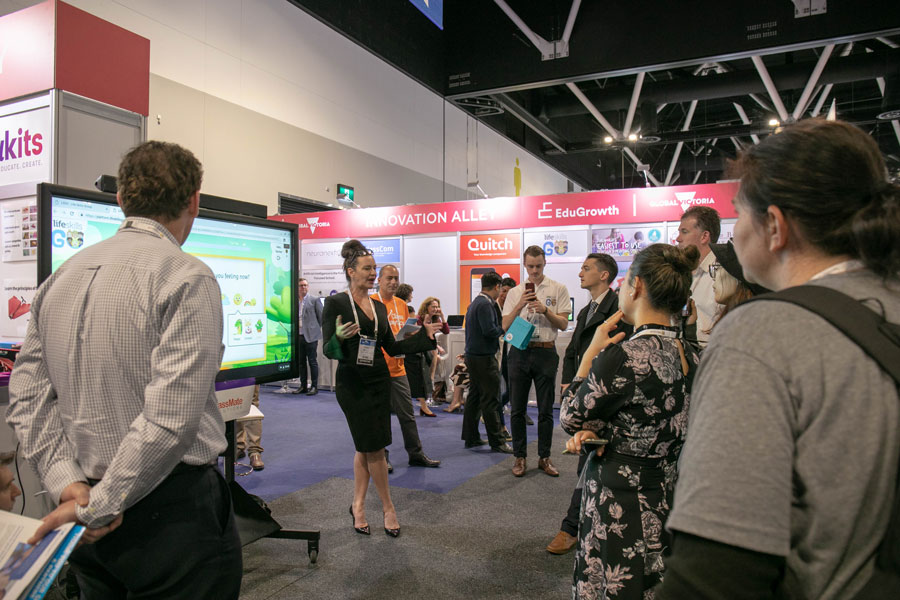 "The conference has been great, there's been a lot of interest from lots of different teachers, particularly in Innovation Alley. Having all the startup booths together creates a bit of a buzz." 
-Experimentary 
"Being able to meet lots of teachers and students has let us understand how they currently receive feedback. Seeing so many educational technology companies in the education space is a great thing for teachers and students."  
-Loop 
"I've loved meeting school leaders and teachers from all over Australia but also getting insight into the latest technological developments in education."
-Pivot Professional Learning 
"I've really loved it here. I've been amazed by the diversity of Innovation Alley, something we really need in Education." 
-Rocket Shoes 
Copyright 2022 EduGrowth
Melbourne EdTech Summit program subject to change at the discretion of EduGrowth.