EduGrowth is proud to be supported by the most influential education and EdTech leaders.
Pascale Quester
Vice Chancellor | Swinburne University
Liz Johnson
Deputy Vice Chancellor (Academic) | Deakin University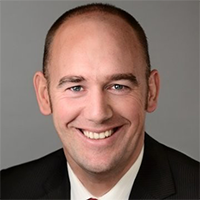 Pat Brothers
Co-CEO | HolonIQ
Kate Pounder
CEO | Technology Council of Australia
Iain Martin
Vice Chancellor | Deakin University
Frances Coppolillo
CEO | Melbourne Polytechnic
Howell Williams
Chief Development Officer | Keypath Education
Stephen Parker
Emeritus Professor | University of Canberra
Marc Washbourne
CEO | ReadyTech
Marcia Devlin
CEO | Victorian Academy of Teaching & Leadership
Patrick Kidd
CEO | Digital Skills Organisation
Matt Deeble
Executive Director, Strategic Business Operations | Social Ventures Australia
Sandra Milligan
Director, Assessment Research Centre, Melbourne Graduate School of Education | University of Melbourne
Martin Dougiamas
Founder & CEO Moodle
Maria Spies
Co-CEO | HolonIQ
Ralph Saubern
Deputy CEO (Professional Resources) | Australian Council for Educational Research
Dragan Gasevic
Professor of Learning Analytics | Monash University
John Molony
PVC & Vice President (International) | Deakin University
Tamara Kearsley
General Manager Industry Engagement | Holmesglen
Lindsey Nickalls
Head of Coursera for Campus, Australia & New Zealand | Coursera
Michael Henderson
Professor, School of Curriculum & Inclusive Education | Monash University
Taylor Coulter
Investment Manager | Greenwich Capital Partners
Tom Gifford
Head of Student Recruitment (International & domestic) | RMIT
Phil Dawson
Professor & Associate Director, CRADLE | Deakin University
Scott Thomson
Head of Innovation | Google Cloud
Mark Lamont
Chairperson | EduGrowth
Lucy Tan
Principal | Square Peg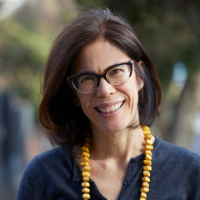 Margaret Bearman
Associate Professor, CRADLE | Deakin
Tom Richardson
CEO | LiteracyPlanet
Caroline Hartnett
Deputy Director, International Education | Global Victoria
Peter Carpenter
Managing Director APAC | Wonde
Albert Bielinko
Partner, Telstra Ventures
Kadi Taylor
Non-Executive Director | EduGrowth
Claire Sadler
Executive Director, Market Development | OES
Cleo Westhorpe
Founder | The Inclusive school
Sally Browner
Australian Country Manager | Prodigy Learning
Joe Thurbon
Founder & CTO | Educator Impact
David Linke
Managing Director | EduGrowth
Claire Hopkins
Interim CEO | RMIT Online
Claire Field
Principal | Claire Field & Assoc.
Wendy Palmer
Director, Global Studio, Deakin University
Nicholas Robert
Founder | Learning Vault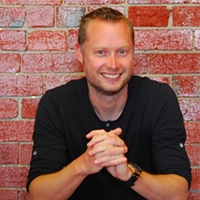 Jon Plowright
Founder & CEO | Typsy
Ellen Sullivan
Director of Learning Innovation Lab | Melbourne Business School
Vivian Fan
Managing Director | Golden Education
Dan McFadyen
Managing Director | Edalex
Fiona Boyd
Co-founder | EdSmart
Kristine Chompff
Marketing Manager | Edalex
Fiona Hindmarsh
CEO | Significant
William Saville
Country Head of Australia | GL Education
Richard Wilson
Co-founder and Chief Visionary | Maths Pathway
Sarah Chamberlain
Founder | ReadyTeacher
Domenic Saporito
Co-founder & Director | Intern Match
Daniele Tanner
Co-Founder | Social Media College
Margo Griffith
Head of Business Development | Edalex
Neil Bain-Lowry
Partnerships Manager | University of Melbourne
Ange Alcock
Founder | Flohh
Amanda Clarke
International Director | GL Education
Kym Hunter
Founder & Managing Director | Champion Life
Luci Pangrazio
Postdoctoral Research Fellow in Language and Literacy | Deakin University
Sandy Heldsinger
Founder & Managing Director | Brightpath
Jayne Kelly
COO | Capture the Action
Tom Whitford
Lead Learning Design | Curio
Owen Firth
Chief Employability Officer | ReadyGrad
Billye Atout
Director ANZ | Class
Kimberley Hall
Australian Education Lead, T&L | Google
Sean Cummins
Director, ICT Projects | Department for Education South Australia
Nilesh Patel
Founder & CEO | LeadSquared
Chris Campbell
President | ASCILITE and Sub Dean (Learning Technology) & Faculty of Science & Health Business Partner, Division of Learning & Teaching | Charles Sturt University
Catherine McClellan
Deputy Chief Executive Officer (Assessment) | Australian Council for Educational Research
Tara Walsh
Global Education Lead | Clickview
Travis Edwards
Regional Manager Customer Success | Clickview
Robin Shreeve
Previous Director | TAFE NSW Western Sydney Institute
Aimie Sibson
CEO and Co-Founder | Hero
Jeffrey Lehrer
National RTO Compliance Manager | Scouts Australia
Kendall Flutey
Co-Founder & CEO | Banqer
Mark Woolf
International Payment Specialist, Education | Convera
Michele Miller
Founder | Robokids
Spiro Liacos
Teacher & Video Content Producer | Liacos Educational Media
Elissa Newall
Partner | Edified
Sean Fleming
Head of Engineering | Maths Pathway
Arthur Baker
Managing Director ANZ & Pacific | Oxford University Press
Marnie Long
Senior Manager, Student Engagement & Employability | La Trobe University
Think Big, Drive Change, Transform Learning
Copyright 2022 EduGrowth
Melbourne EdTech Summit program subject to change at the discretion of EduGrowth.