On the Innovation Stage at EduTECH, our panel discussed the future of higher education learning and what that means for the traditional university campus.
Wes Sonnenreich of Practera, Grainne Oates of Quitch, Glenn Campbell of DeakinCo. and Dror Ben-Naim of Smart Sparrow spoke to the gathered crowd in Sydney on the Innovation Stage.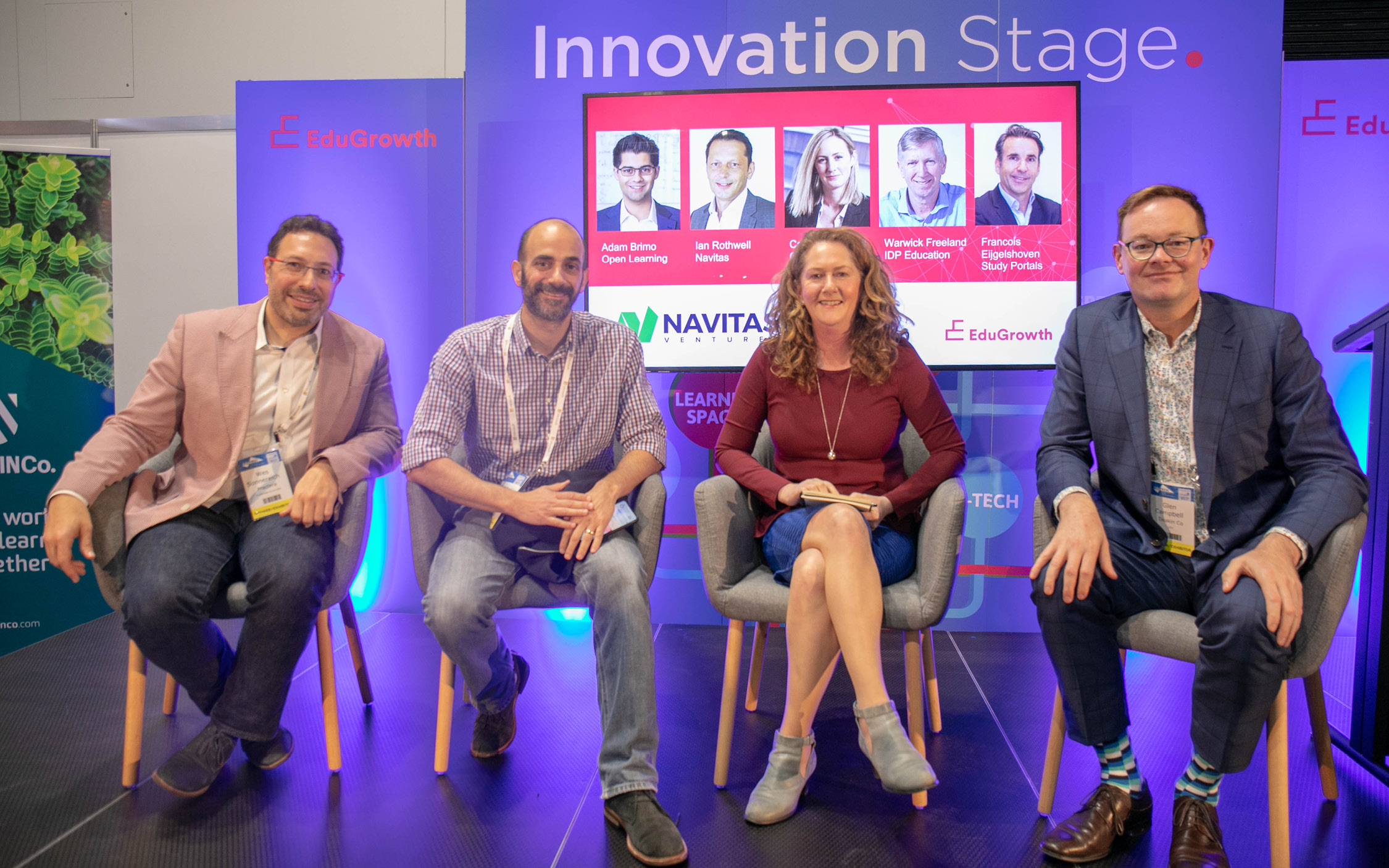 Much has been said about the changing nature of education, as businesses and students alike are looking for more on-demand and life-long learning, as well as more personalisation and less of a one-size-fits-all approach. 
The group argued that digitisation is the trend, and the days of the large lecture theatre may soon be over, and that edtech innovation in all its forms: delivery, assessment and credentialing are the future.
Moving away from traditional assessments and degrees in favour of stackable credentials, a closer integration between vocational and traditional, a greater understanding of the learning journey and a more just-in-time study approach may be a way for universities to stay relevant in a changing world.
"Universities have been trying to communicate with students in a way that they don't communicate," Grainne Oates said of the delay in universities catching up to the modern learner.
Experiential learning is the key to the future for students, as employers are looking for employees with hands-on skills and experiences. Can universities look to virtual reality to help keep students engaged, or engage with those in new markets?
Technology is helping students study where ever they are and at times that suit their schedules, with many never attending a campus. The same extends to educators and institutions. Technology will support educators to assess different skills and in different ways, whilst also supporting institutions creating new products that will attract new students.
As the trend away from lengthy degrees continues, and as students are looking for more stimulating learning, micro-learning and stackable credentials, universities need to keep pace with the innovation. Putting learners at the centre and constantly asking for feedback are key to this journey.
Universities looking for solutions, for gamification, for virtual reality, for credential packaging and new frameworks are turning to EdTech innovators. The opportunities for both sectors, in collaboration are endless.
'The next phase of higher ed' was a thought leadership panel session sponsored by Navitas Ventures, held on the Innovation Stage at EduTECH Conference, Thursday 6 June 2019.