EdTech boasts some of the hardest working and driven women in business; their technologies are making a real impact on education and learning, they are challenging stereotypes and they are building successful businesses with global scaleable potential.
Despite this, female founders are still underrepresented in EdTech and face challenges relating to bias particularly when accessing capital and investment opportunities. Many reports show female-founded startups receive less investment, despite providing better returns. The Australian tech and entrepreneur industry is taking action to improve gender balance by profiling women as role models and celebrating women founders achievements, there are also initiatives and resources designed specifically for female founders and entrepreneurs such as SheStarts and Advance Queensland Female Founders Program. In addition, the education industry is continuing to campaign to encourage more girls to study STEM at secondary school level.
International Women's Day on 8 March is a fantastic opportunity for us to celebrate some of the fearless women founders in EdTech.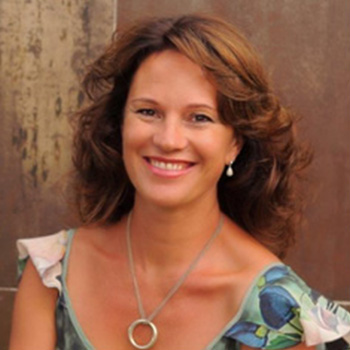 Kym Hunter
Champion Life
Queensland based Sports Scientist and EdTech Entrepreneur, Kym Hunter founded Champion life to help kids on a large scale develop lifelong healthy habits. Champion Life is a SaaS platform for K-12 to engage young people in physical and health activity and facilitate the development of lifelong healthy habits. Champion Life is a whole school resource consisting of 3 age appropriate elements built on a foundation of content delivered by "real-life" role models. Our role models provide the ideal figures for students to aspire to and emulate.
championlife.com.au
Grainne Oates
Quitch
Melbourne based Associate Professor and EdTech Entrepreneur, Grainne Oates founded Quitch a content-neutral gamified mobile learning platform designed to improve the student learning experience. Grainne co-created the product with students, by engaging them in discussions about how to engage them better outside the classroom. Initially designed for higher education the platform has expanded for use in workplace development and training.
quitch.com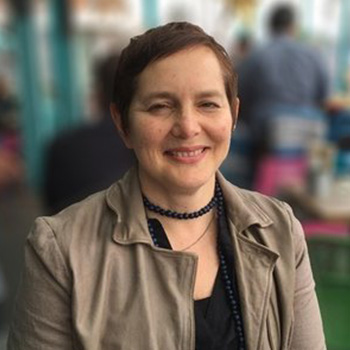 Marissa
Di Pasquale
Mindsets
Melbourne (Boston & California) based IT Product Development Manager, Corporate Lawyer and EdTech entrepreneur, Marrisa Di Pasquale founded Mindsets Learning. What started as an initiative to create a generation of financially literate children via a platform that teaches users step-by-step how to create a business, has expanded to include pedagogy, content and lessons. With a mission to spark students' creativity and entrepreneurial thinking, Mindsets is now a Math & STEAM platform for the classroom that personalizes learning through real-world, authentic problem solving & inquiry.
mindsets.com
Belinda Harries
Pivot
Melbourne based economist, Australian education policy expert and EdTech entrepreneur, Belinda Harries co-founded Pivot, a professional development tool designed for teachers, school and system leaders to understand, support and improve teaching effectiveness in each classroom.  Harnessing student voice and agency, and drawing on the collective expertise already within our schools, the Pivot tool delivers confidential, targeted and evidence-based insights for classroom educators to system executives on how to improve teaching effectiveness in every classroom.
pivotpl.com
Sandy Heldsinger
Brightpath
Western Australian Academic and EdTech Entrepreneur, Sandy Heldsinger believes the greatest need in education technology is to support teachers with analysing student work in detail. From over 15 years of research, Sandy co-developed Brightpath Assessments, a web-based reporting and assessment software that makes it easy for teachers to identify how much progress each student has made and to evaluate the success of their teaching.
brightpath.com.au
Polly McGee
SciGround
Sydney based Author, Educator, Digital Strategist and EdTech entrepreneur, Polly McGee founded early learning edtech startup SciGround. Understanding that early exposure to STEM education is proven to build retention in STEM subject through K-12, Polly created the augmented reality educational app that creates magical STEM playgrounds in any space. Using mobile mixed reality technology, the app guides play and helps users discover and explore the STEM world around them.
sciground.com